Regular price
Sale price
$31.99
Unit price
per
Sale
Sold out
Use these pillar candles to channel particular states of being, or as a decorative addition to your altar or sacred space. 
The body of the candle measures just over 5" (nearly 6" to the very top). 2.9" diameter.

Will burn for over 60 hours. Standard candle safety measures/warnings apply. Very mildly scented with jasmine or sandalwood. Made with paraffin, soy, and/or environmentally-friendly palm wax. Each of our batches may have one of these scent or wax types.
Trim wick to 1/4" before lighting. Never leave a burning candle unattended. Keep out of reach of children, pets, and flammable materials. The candle may be lit for longer intervals to burn more evenly.
✦ 
The Empress: Abundance. Lavish rewards. Earthy mother. Mother Earth. Harmonizing with natural rhythms. Ease. Comfort. Fruitful. Fertile. The natural world and it's sensual rewards. Creative flow. Projects blooming under your nourishing, grounded style of leadership. Motherhood. Being productive in an effortless way. Creation of life and its sustenance through loving care and attention. Entertain, nurture, harvest, enjoy the natural world. Fruition with ease. Caring for all in your realm.

✦ The High Priestess: Deep inner knowledge. Intuition. Psychic gifts. Divine insight. Vision. Wisdom. Sensing the hidden possibilities. Being receptive, passive, calm. The feminine archetype is split between the High Priestess and the Empress. The High Priestess guides us when the veil is thin, to look beyond the surface to access the obscured, the unknown potential. A time of waiting and allowing. It is not always necessary to act. Realization and manifestation through stillness. She wears the crown of Isis; she is a believer of magic. Her solar cross denotes connection to the earth. The crescent moon at her feet is seen in many depictions of the Virgin Mary; it signifies connection with the sacred, the unconscious. She cradles wisdom. The pomegranates refer to ambition, the potential in the seed building before it sprouts.

✦ Temperance: Alchemy. Manifesting in a non-harmful, balanced, healthy way. The skilled handling of diverse components. Efficiently handling needs, resources, and roles. Combining elements of life in proper proportion. Tempering. Adjusting. Abstract ideas becoming concrete realities. Using everything at your disposal in a way that only brings good. Artful use of resources at hand. Blending and mixing diverse elements to create something new and far more valuable than its separate parts. Understanding and being able to handle complexity. Being able to 'read a room'. Living creatively. Being centered. Competence.

✦ The Lovers: Divine Marriage. Union. Balance. Relating to others. Harmonizing values. Integration of opposite, diverse elements. Integration and alignment of the subconscious with the conscious.. Embracing all aspects of the self and/or other. The coming together of complementary opposites. A decision requiring all elements to be in agreement. Deep understanding of people. Experiencing freedom and the self free of restrictions of others. An ethical or moral choice.

✦ The Star: Hope, inspiration, generosity, purpose, serenity. Liberation. Endless supply of creativity. Healing, wholeness, abundance. Having faith in the future. Acting from a higher level. Seeing the way clearly. Letting love flow freely. Peace. Trust in the abundance of the universe. Age of Aquarius. Being in tune with the collective.

✦ The Sun: Enlightenment, vitality, greatness, birth, renewal, clarity, success, trusting yourself and the universe. Feeling energized, active, invigorated, free and expansive. Fruitful projects and relationships. Knowing you can success. Being seen for who you truly are. Being authentic. Creativity and joy. Having an inspirational breakthrough, realizing the truth, finding the sense behind the chaos.

✦ Wheel of Fortune: Destiny. Turning Point. Life cycles. Receiving windfalls. Invitation to turn things around. Opening to luck, seeing life's threads weave together. Sensing fate. New opportunities. Discovering a new role/purpose. Creative or business breakthrough. Wholeness. Having a central vision. A focus on which actions revolve. A creative approach to change. Seizing the day. Rejoining the world of activity. Witnessing miracles. Recurring motifs/themes. Gaining greater perspective. Having faith. Stability amidst movement and change. Allowing divine guidance.
View full details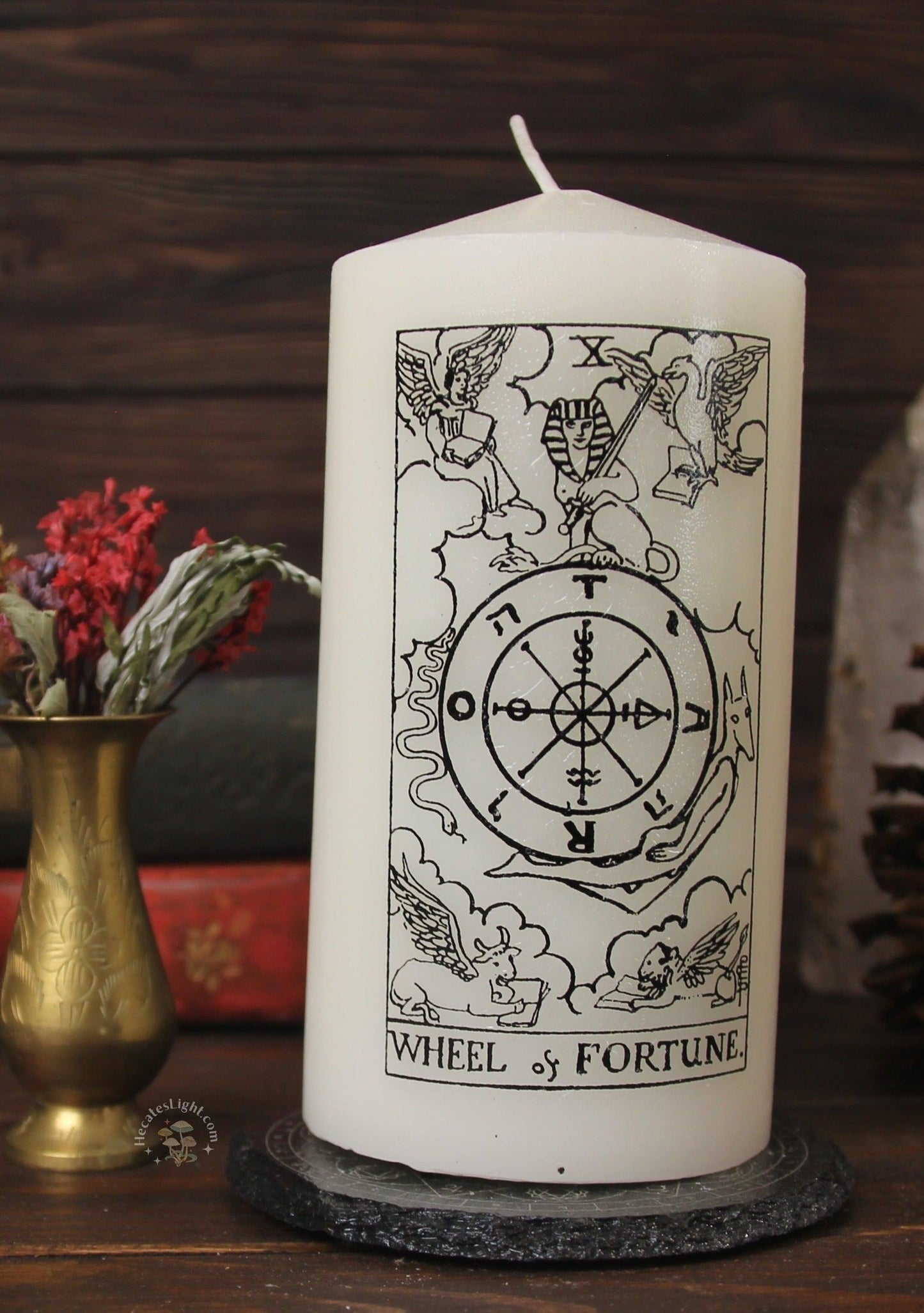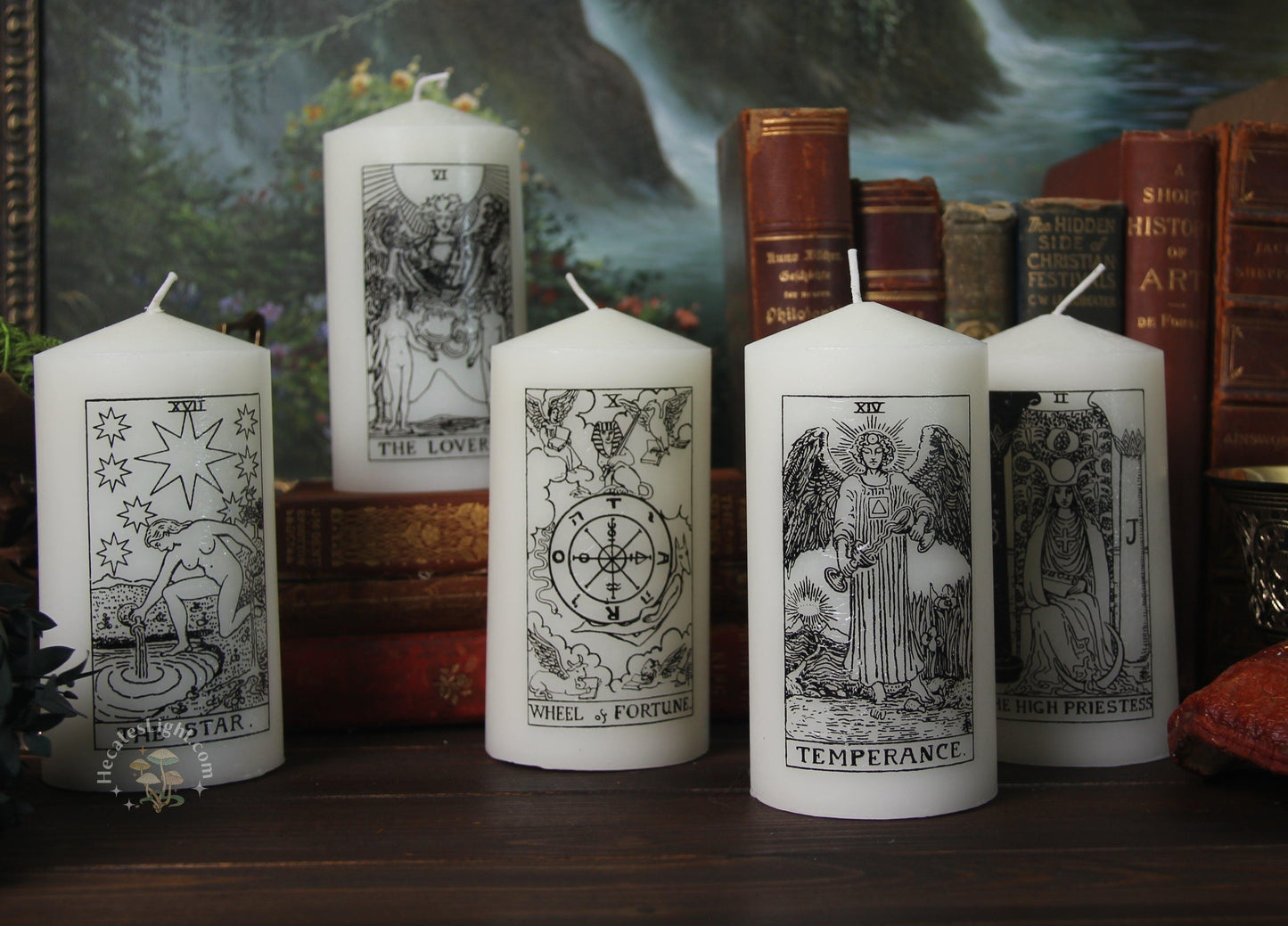 its so worth it.
Its literally so gorgeous and for the price you cannot go wrong. A girl I follow on tiktok found it and I bought it immediately. The only thing is I think it says lightly scented and its very much not. It has a STRONG gorgeous floral smell so it was a plus for me that it wasnt lightly scented, but if youre sensitive to smells that might be a bother. 10/10 I will be buying the entire set.