Regular price
Sale price
$18.00
Unit price
per
Sale
Sold out
Sacred geometry gives form to esoteric knowledge. These patterns were known by occultists in ancient times to activate archetypal energies. Left alone, they create a 'force field' of energy in a space or ceremony. In combination with crystals, they are a powerful energy and manifestation tool.
 A crystal grid is ideal for combining crystals into one of the timeless, universal patterns of Sacred Geometry - present in everything from the structure of molecules, crystals, honeycombs, to human DNA.
These sacred, universal geometric patterns - 'thumbprints of the One'- are templates that represent the cycles of creation and are used for manifestation and ritual work.
Gridding with crystals, stones, and minerals is a powerful way to harness and direct their energy.
Edge to edge the board measures 11" (27-28cm). Lasered on natural slate. Approximately 0.4" (1cm) thick, with small pads on the back. Lightly coated with plant resin.
View full details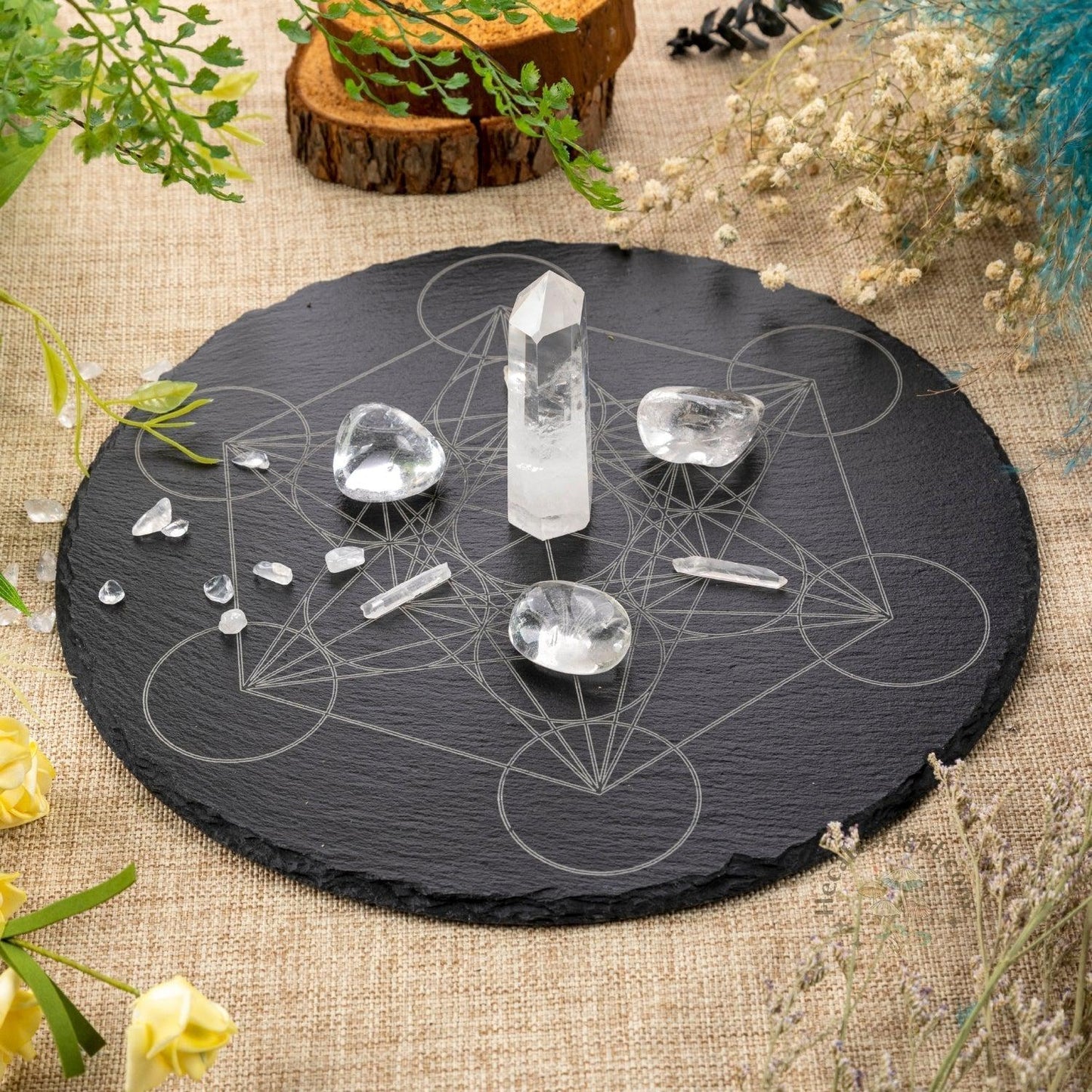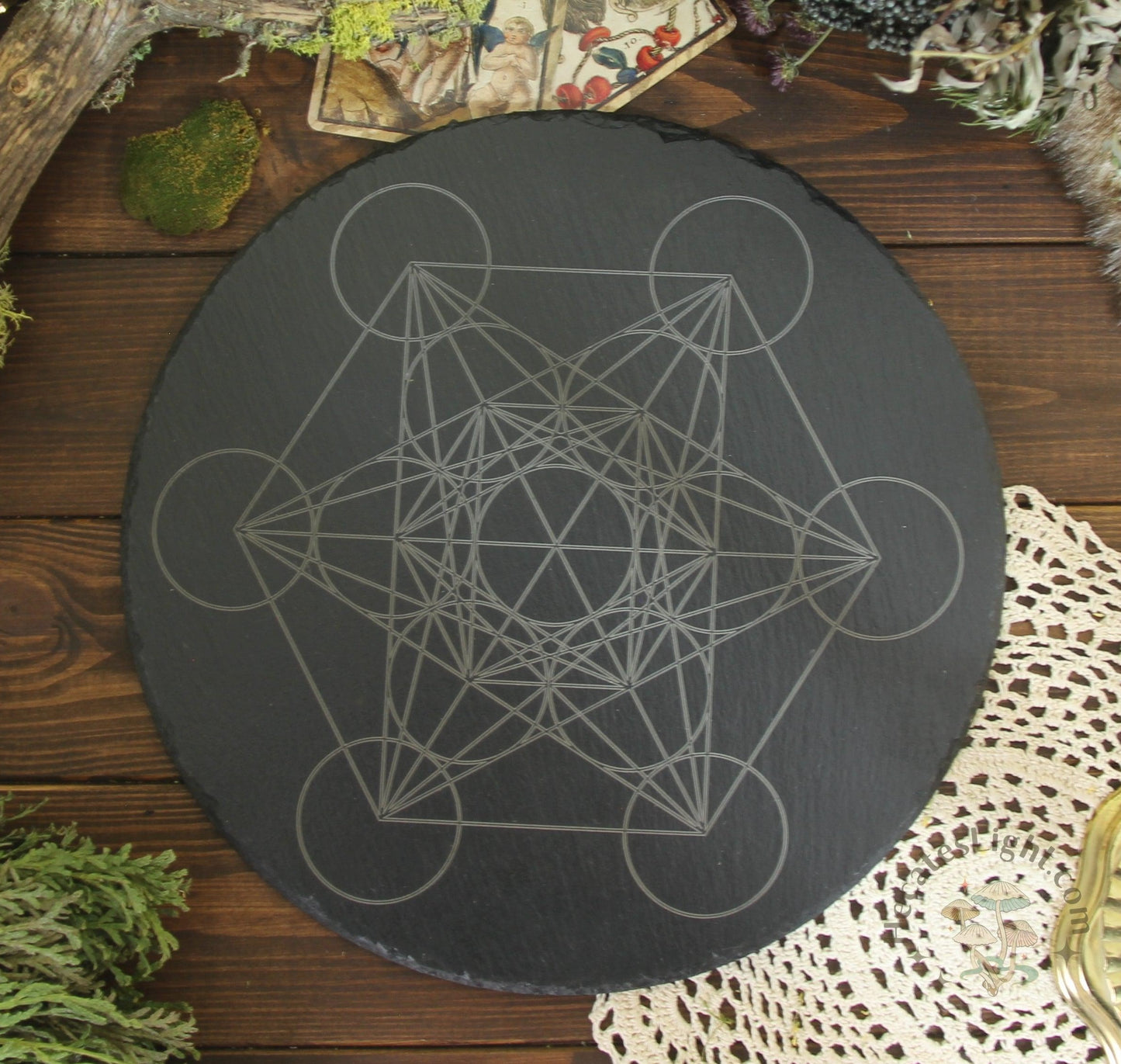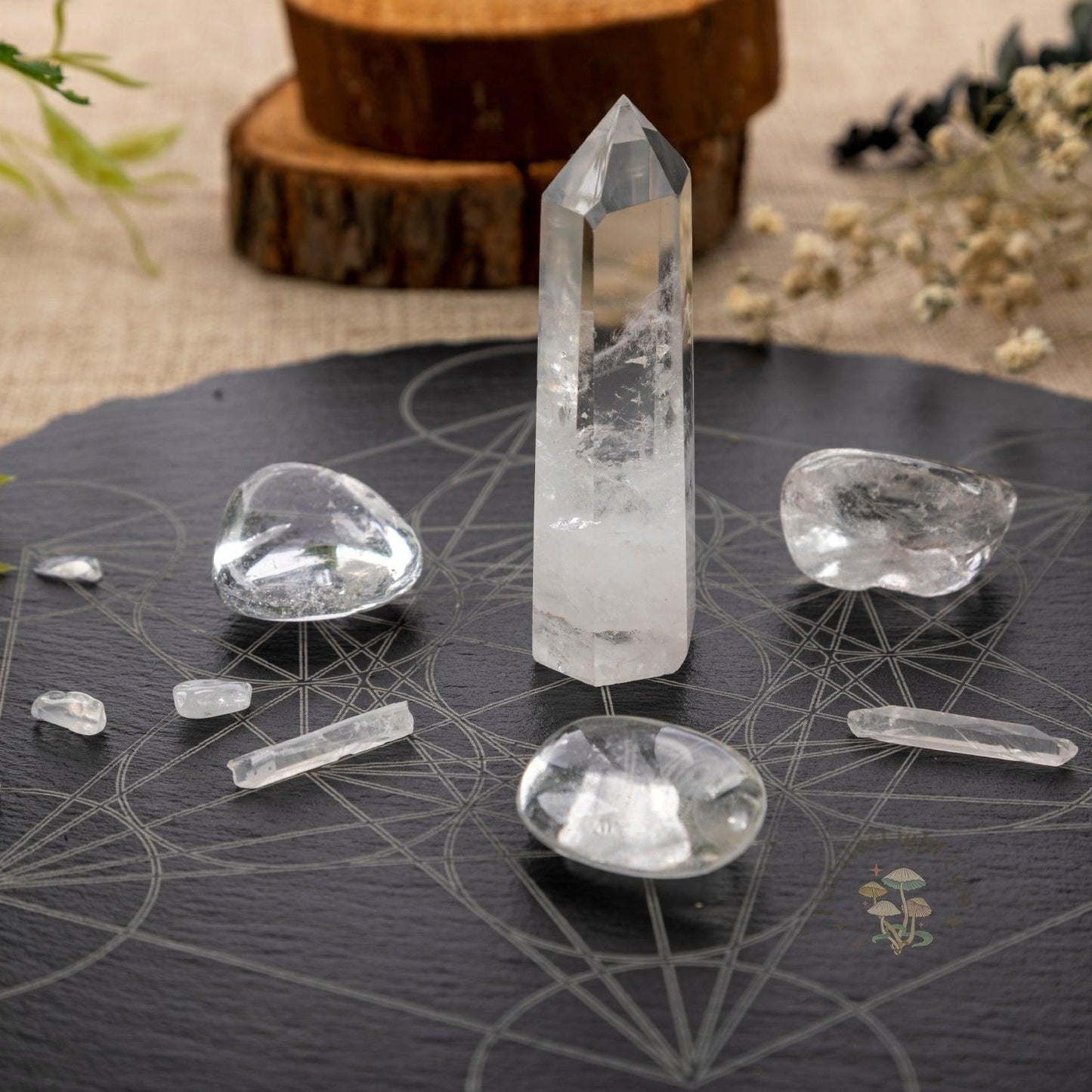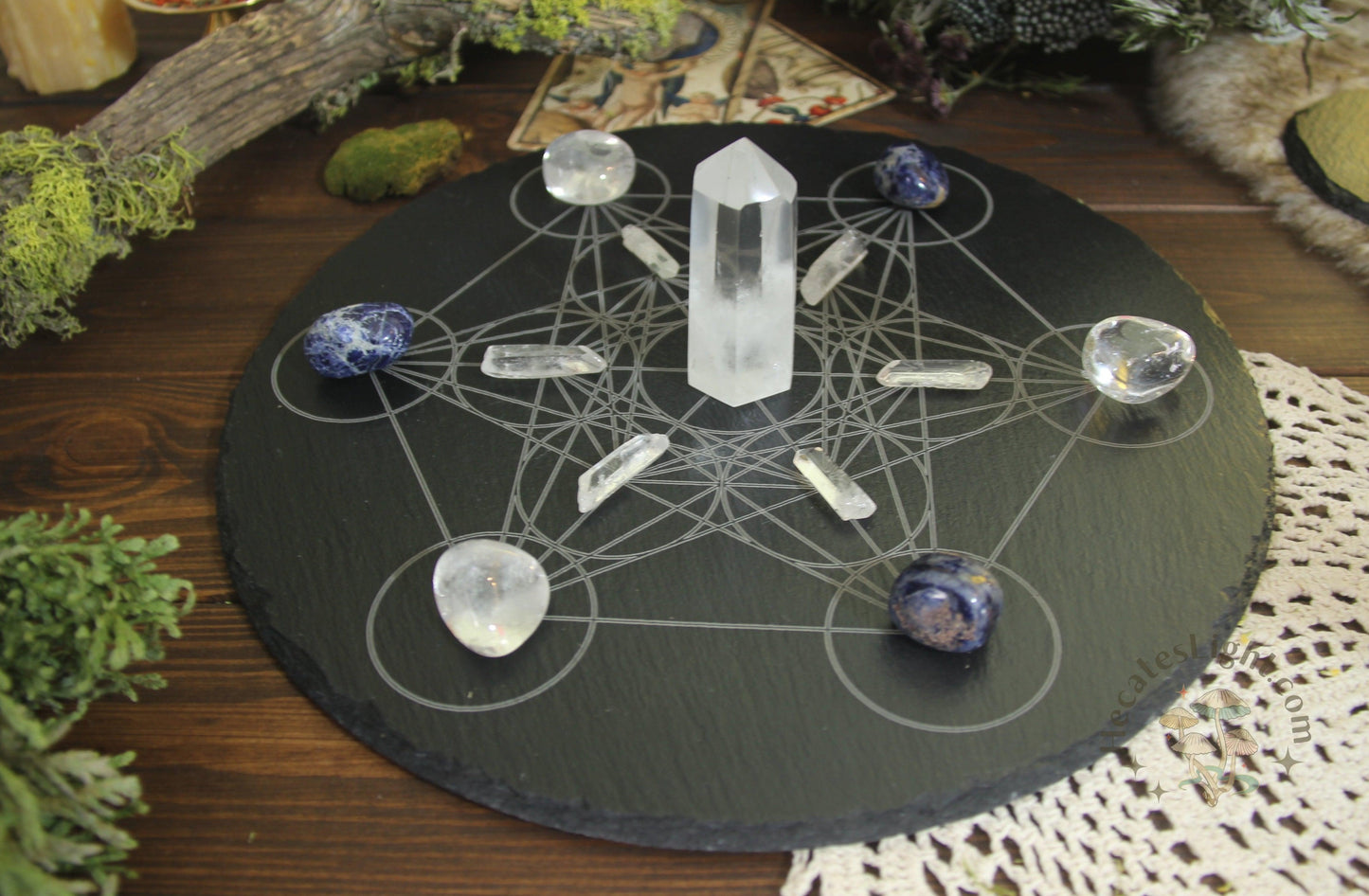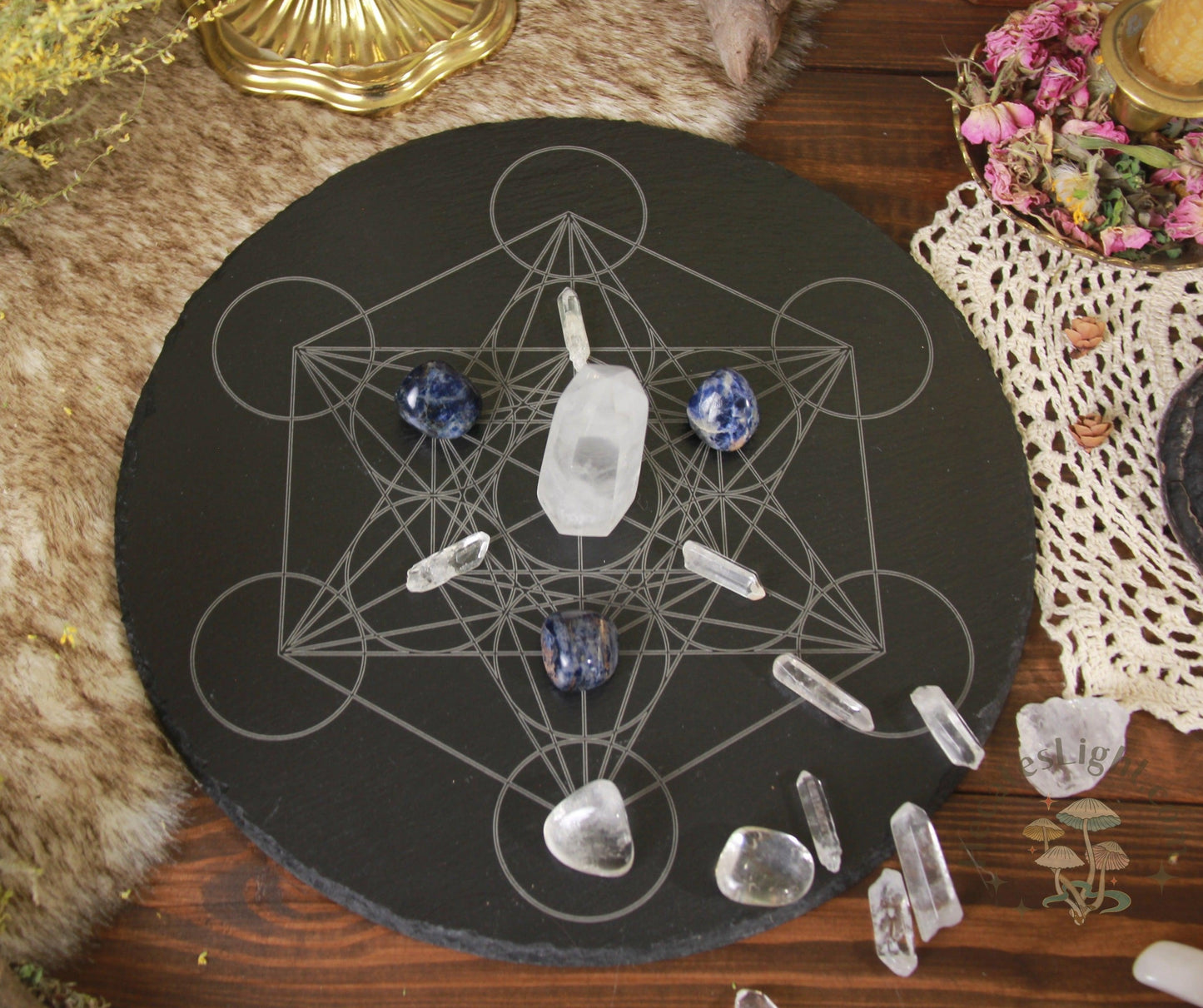 Amazing quality!
I'm obsessed. I ordered this grid after researching so many and trying to figure out a grid specifically for cancer and healing after being diagnosed with metastatic thyroid cancer. I have it set up with azeztulite, petalite, prehnite, galaxite and smokey quartz. Very happy with my purchase!