Regular price
Sale price
$19.00
Unit price
per
Sale
Sold out
Sacred geometry gives form to esoteric knowledge. These patterns were known by occultists in ancient times to activate archetypal energies. Left alone, they create a 'force field' of energy in a space or ceremony. In combination with crystals they are a powerful energy and manifestation tool.
 
A crystal grid allows the combination of crystals into one of the timeless, universal patterns of Sacred Geometry - present in everything from the structure of molecules, crystals, plants, and honeycombs, to human DNA. It can also be used without crystals.
 
These sacred, universal geometric patterns - 'thumbprints of the One'- are templates that represent the creation pattern, the sacred order leading us into and out of physical manifestation.
 
Gridding with crystals, stones, and minerals is a powerful way to harness and direct this ubiquitous energy.
Edge to edge the board measures 11" or 27-28cm. Lasered on natural slate. Approximately 0.4" (1cm) thick, with small pads on the back. Lightly coated with plant resin.
View full details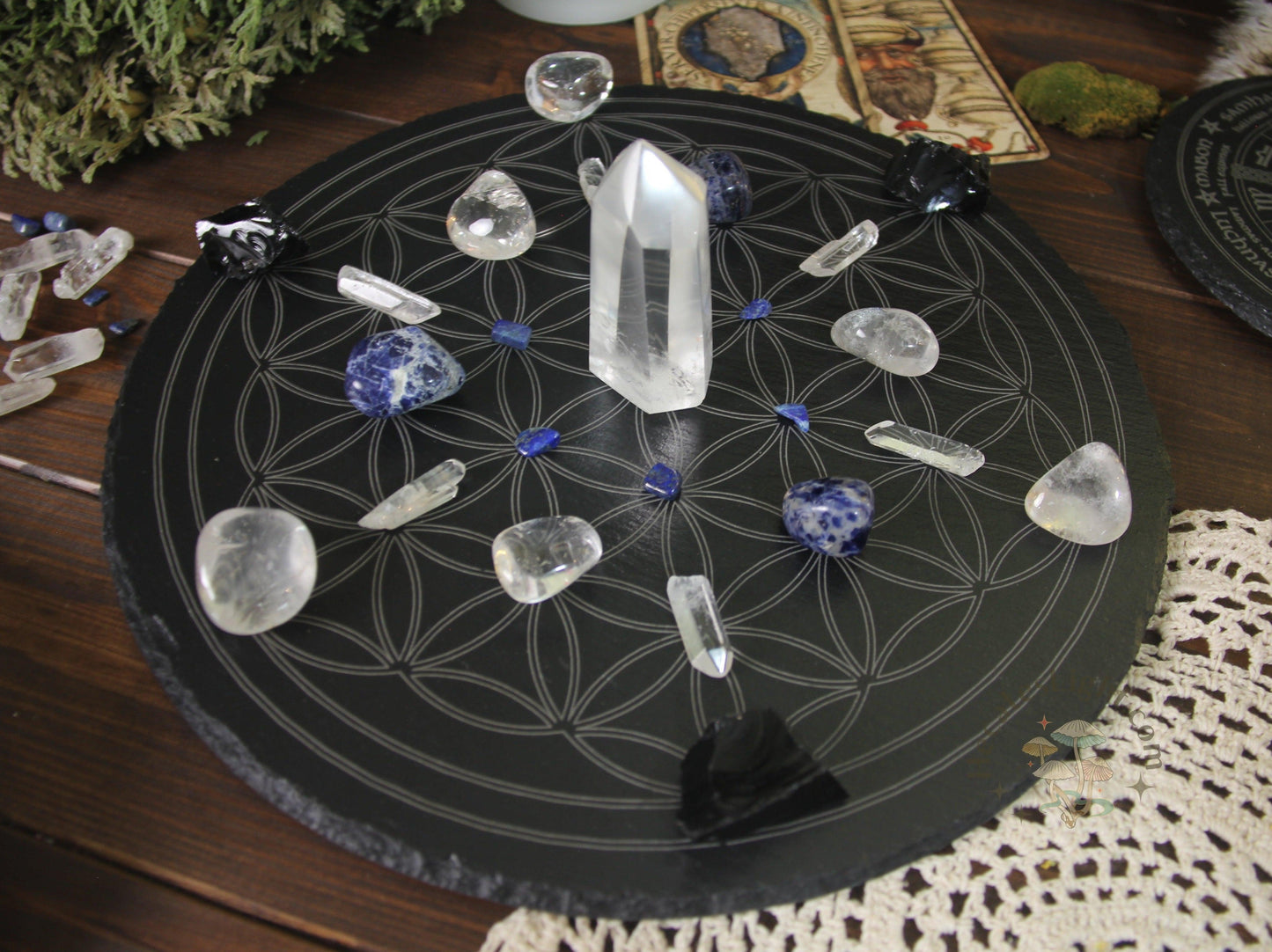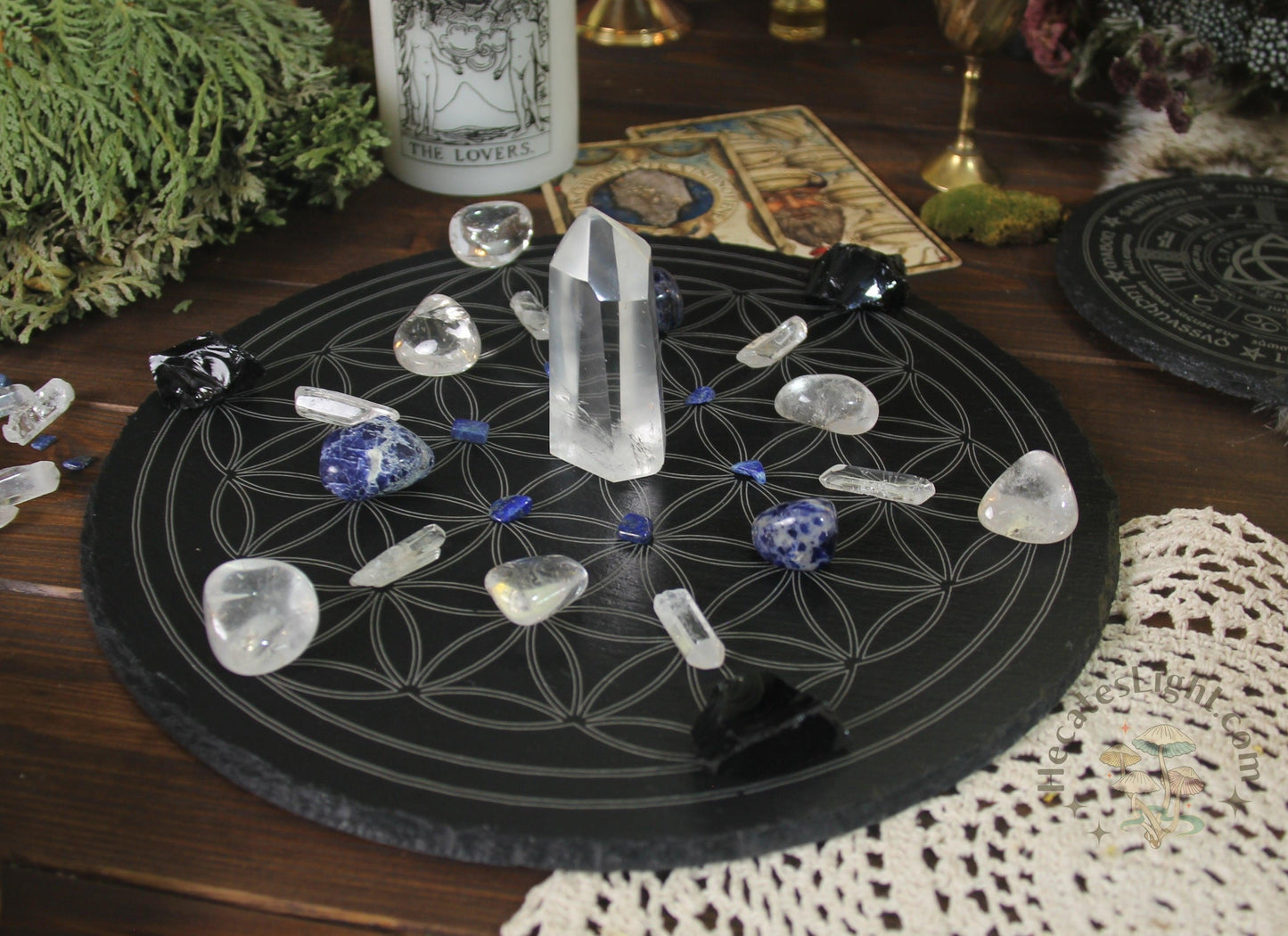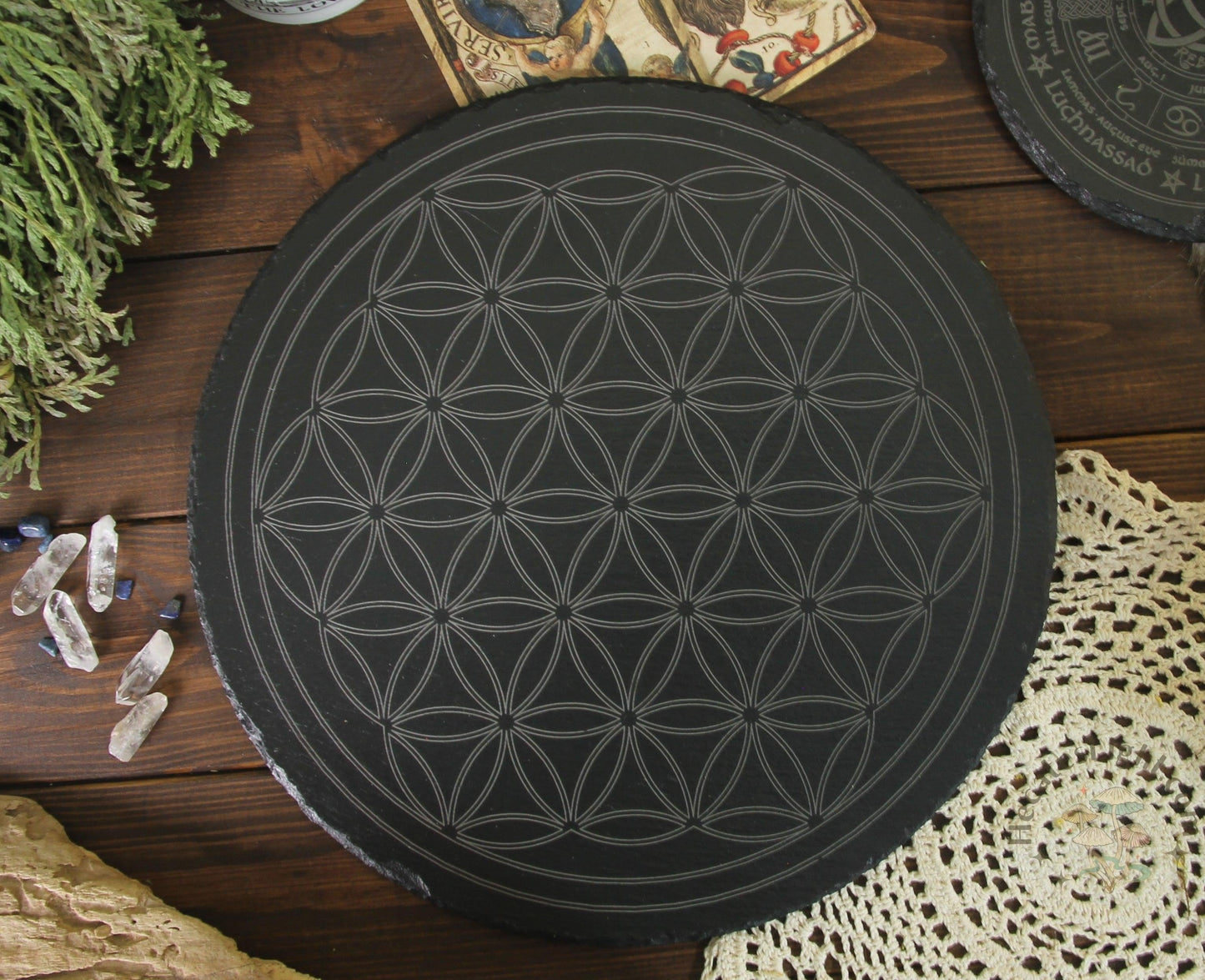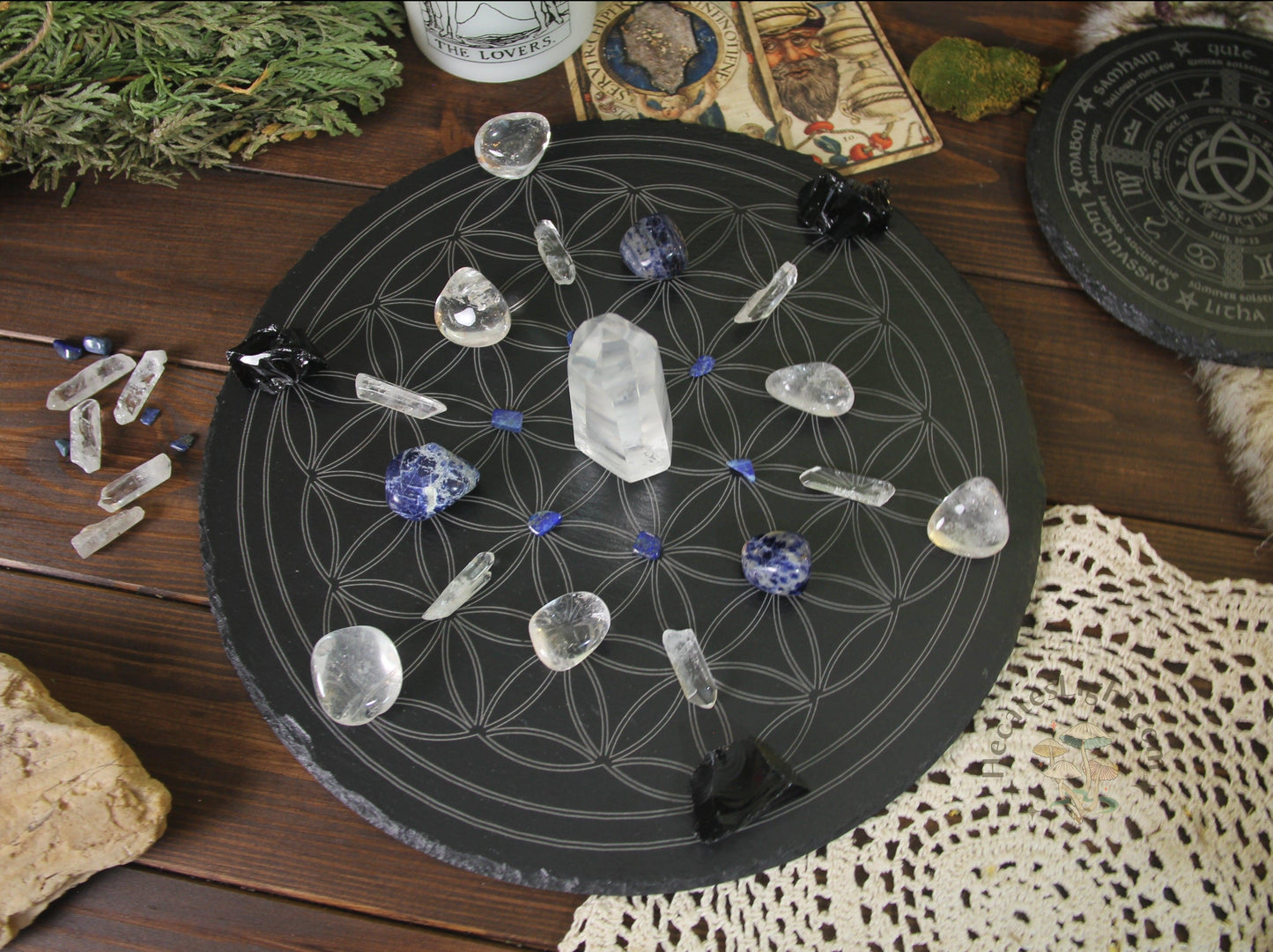 Beautifully magickal!
This is just beautiful! I love how the slate feels and the design is perfect. It is a little bigger than a dinner plate and rough around the edges. It comes with 3 round table protector pads underneath to keep from scratching any surface you place it on. I wish it came in the other crystal grid patterns as I would purchase them all.💜